(Last Updated On: September 11, 2016)
Jordan Younger was a health icon thanks to her Blonde Vegan brand until her lethargy increased, her periods stopped and she developed food fears Facebook
The 'disease disguised as a virtue' is not yet a recognised eating disorder
The deluge of nutritional and health advice on the internet and in the media could be fuelling a dangerous but as yet unrecognised eating disorder called orthorexia.
Orthorexia nervosa, a term coined in 1997 by Dr Steven Bratman, is a fixation with healthy eating, to the point where it becomes a crippling compulsion, described as "a disease disguised as a virtue".It differs from eating disorders like anorexia and bulimia in that the goal is not usually to become thin. In fact, ironically, sufferers are initially motivated by a desire to be well, and to consume pure, "clean" foods, often to recover from illness.
One high-profile sufferer is Jordan Younger, who became a poster girl for health with her New York food blog. The Blonde Vegan had become a successful brand, spawning an app and even a clothing line featuring slogans such as "Oh Kale Yes!" A fervent believer in "clean eating", Younger shared her advice on detoxing and juicing (she would regularly embark on 10-day cleanses) with her 100,000-plus Instagram followers.
Despite seemingly glowing with health, Younger was struggling. Her lethargy increased and her periods stopped. She also began to be anxious about her routine, panicking when faced with eating a meal she hadn't planned, or something that didn't fit in with her rules. Younger gradually began to realise that there was something distinctly unhealthy about her restrictive diet.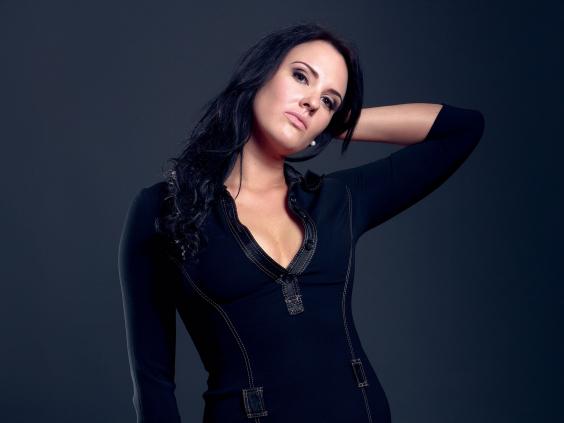 "I had developed many fears surrounding food," Younger told The Independent. "I was becoming more and more limited in what I was comfortable eating. I even joked about it with friends, calling certain foods, like eggs, 'fear foods' because I had stayed away from them for so long. It was easy to hide behind the shield of veganism when I was at a restaurant with friends or even grocery shopping for myself. Anything not clean, oil-free, sugar-free, gluten-free and plant-based I dismissed because it wasn't within my dietary label."
One of the problems with orthorexia is that in some ways it is more socially acceptable than other disorders. Stand in any gym locker room and you can overhear a woman admit she allowed herself a piece of fruit that day, or a man bemoan messing up his macros. Instagram has 26 million posts with the #eatclean hashtag (with the implication that anything outside of this is dirty), and food diary apps allow you to micromanage your food intake with no lower calorie limit. The condition is easy to dismiss as the ultimate "first-world problem", and it is not yet classified by the industry standard Diagnostic and Statistical Manual of Mental Disorders (DSM-5).
Younger eventually began a long process of therapy and shifting to a more balanced way of eating, reintroducing eggs, fish and organic chicken, and renaming her brand The Balanced Blonde. It was no easy transition, as she faced a huge backlash and even death threats from some of her fans.
Comments
comments